Western Pennsylvania Repeater Council
Frequency Coordination Committee
CTCSS MAP
---
The following is a map of suggested repeater CTCSS tones for various sections of Western Pennsylvania served by the WPRC.
CTCSS may be used for repeater access as deemed necessary by the repeater trustee.
Repeater users are urged to review the WPRC Repeater Directory to determine if CTCSS tones are in use on a particular repeater.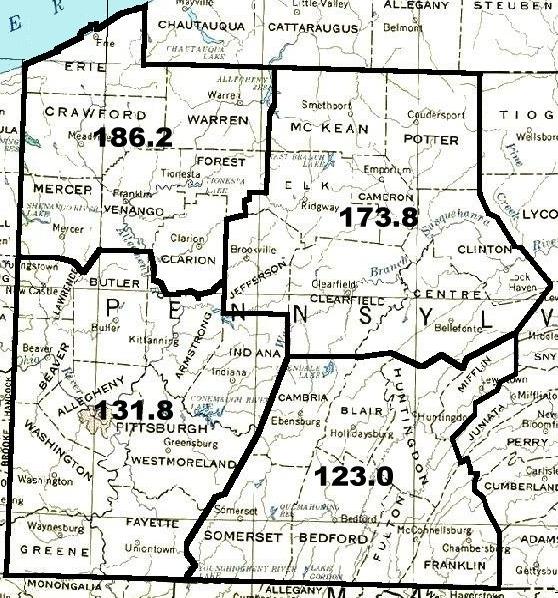 ---
Page printed: June 13, 2012

RETURN TO FREQUENCY COORDINATION PAGE
RETURN TO WPRC HOME PAGE